Allies in the Workplace is a New Project Designed to Create Change, Advance Women, and Educate the Aviation Industry
Over 26 months, the Elevate Aviation project team will develop tools to effectively assess the current Equity, Diversity, and Inclusion (EDI) status of companies within the aviation industry, develop a cohesive plan for employers to implement in their workplaces to improve their EDI policies and procedures, and provide training to all levels of their staff.
The aviation sector is male-dominated, causing labour shortages, lack of innovation, and stagnant work culture. Recent studies state: "In a gender-regressive scenario in which no action is taken, estimate that global GDP growth could be $1 trillion lower in 2030 than it would be if women's unemployment simply tracked that of men in each sector." Narrowing the global gender gap in aviation would not only be equitable in the broadest sense but could be one of the largest boosters to the industry's GDP growth.
Conversely, the lack of progress of gender equality is proving to be economically costly. In this heavily male-dominated industry, removing barriers to entry, improving inclusivity, and advancement for women is key to its recovery and long-term sustainability.
A GBA+ determined that in order to create inclusive work environments within aviation, all demographics need to be considered. Training and awareness need to be tailored to groups of different ages, ethnicities, and genders. The type of training developed and the method of delivery must be considered for each group in order for the message to be embraced by the entire industry.
Aviation was devastated by COVID-19 and now is the time to implement real change and make it a balanced, inclusive industry as it recovers, grows and thrives.
Working with Norquest College's Colbourn Institute, we will adapt the GDEIB assessment tools to effectively assess the current EDI status of companies within the aviation industry.
Interactive and effective training that will create more inclusive and welcoming environments within the aviation industry will be developed, along with models for effective program sustainability for industry partners.
Beta testing of the program with Canadian North and Winnipeg Airports Authority will take place. The effectiveness of the training will be assessed and refinements will be completed before the wrap-up of the project.
Project Objectives
Provide a cohesive, easy to follow plan for employers to implement in their workplaces to improve their EDI policies and procedures, by engaging and providing training to men to advance gender equality in aviation.
Assist organizations in removing barriers to entry for women into aviation careers to improve their economic security and prosperity by putting EDI at the forefront of their recruitment goals.
Assisting organizations in developing a succession plan to achieve 50-30, and developing training that
will encourage women into leadership and decision-making positions.
Nova is the Director of the Elevate Aviation Learning Centre and Project Manager of Allies in the Workplace. Nova has extensive experience in managing and delivering essential skills and career development training programs through organizations such as Women Building Futures and Bredin Centre for Career Development. She holds certifications in GBA+, GOA FOIP, Inclusion at Work Certification through Norquest College, Strategic Resume Development Certification through Career Professionals of Canada, Unconscious Bias Certification through Project Management Institute, QPR Suicide Prevention Gatekeeper Program through Imagine Institute for Learning, Trauma Informed Care Certification through Imagine Institute for Learning, and an MBA in Entrepreneurial Management.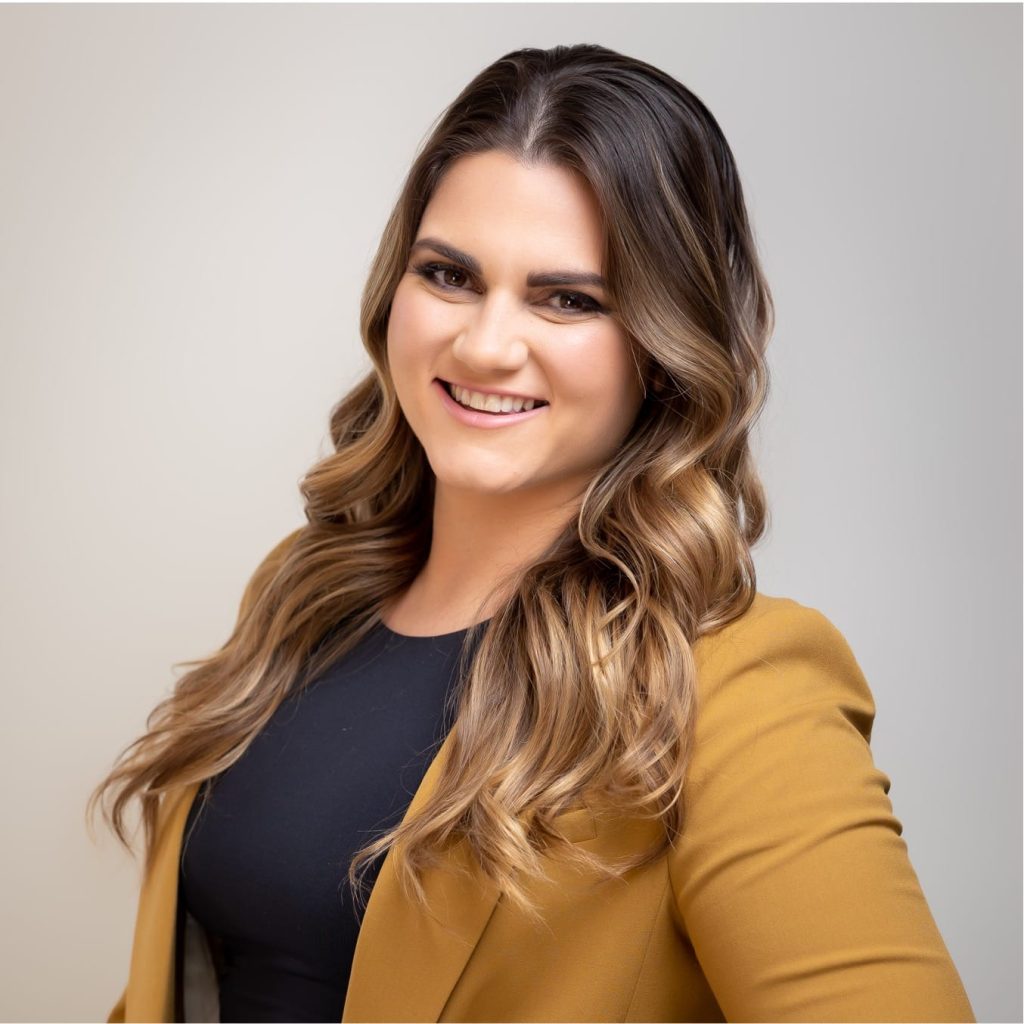 Emily is the Project Lead for Allies in the Workplace and an Aerospace Control Operator working in the Combat Operations Center in Cold Lake, AB. She holds a Bachelor of Arts (Hons) in Sociology and a Master's Degree in Interdisciplinary Studies with a focus in Equity Studies. Emily has a strong background in DEI and a passion to effect positive change within the workspace. Emily is a member of the Defence Women's Advisory Organization (DWAO) that seeks to address and overcome barriers that women face in the workplace, and a contributing member of the Transforming Military Cultures Network. Emily is qualified in GBA+ and is a Positive Space Ambassador facilitator which is a program that seeks to create a safe and inclusive workplace for all. On her off time, she enjoys functional fitness, astronomy and golf.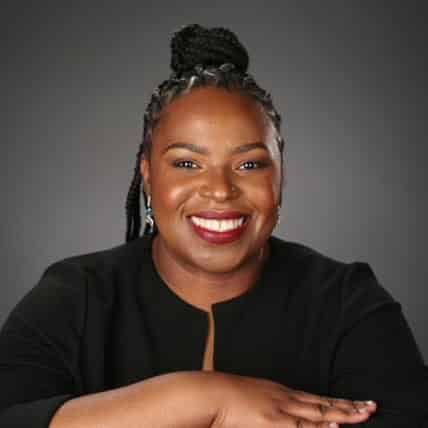 A native of Trinidad and Tobago, Nordia moved to Brooklyn, N.Y at a young age. Having dreams of being a Flight attendant but not knowing how to break into the industry; Nordia attended university where she completed her Bachelor's in Forensic Psychology while working as a gate agent. During her final year of school, she was able to join her employer's inflight team. It was during her time as a Flight Attendant that Nordia fell in love with maintenance. Nordia moved to Canada where she pursued her education in Aircraft Maintenance. In 2021 she was award Top Student Competitor at the Aircraft Maintenance Engineers Association Skills Competition. A recent graduate of Centennial College, Nordia is now an AME Apprentice working towards her M2 license. She is currently type certified on the Dash 8 Q400. Nordia uses her platform to amplify the voices of racialized women in the industry.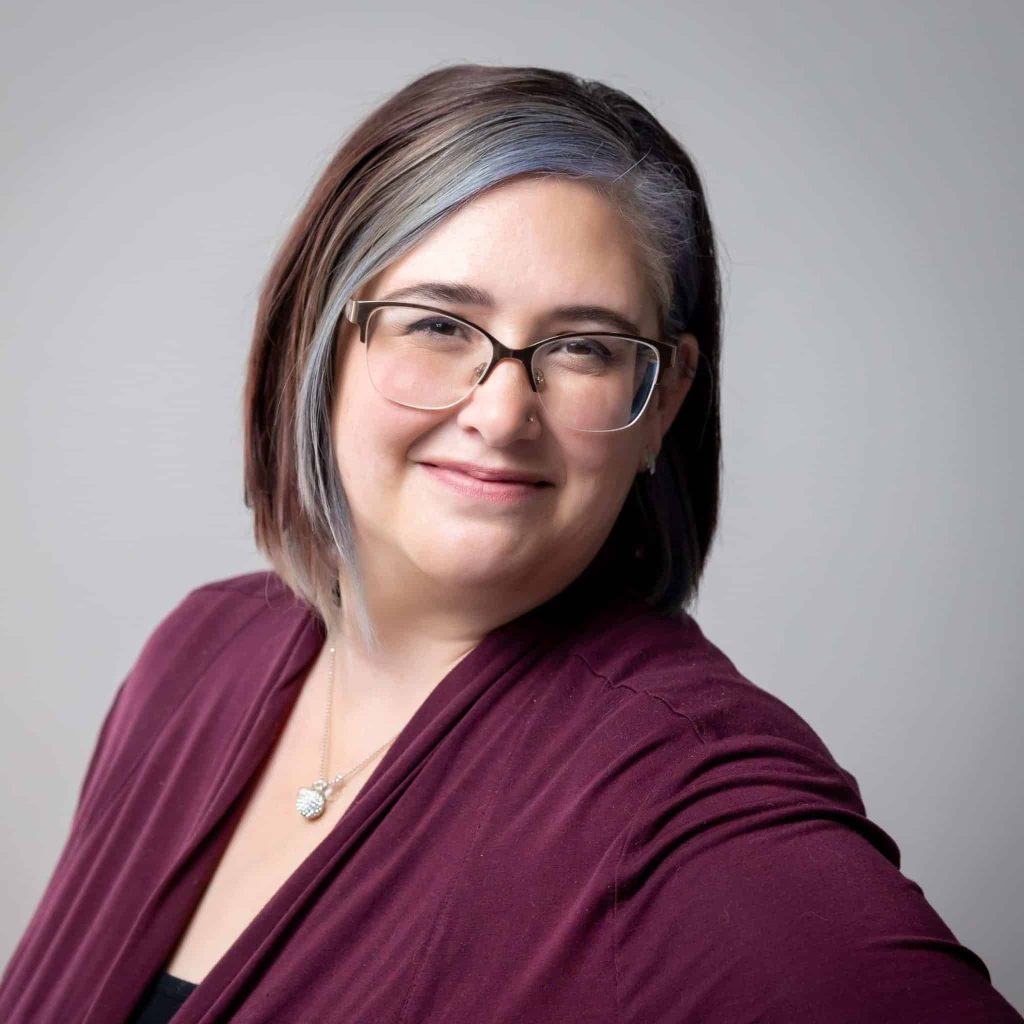 Christine is a skilled facilitator and career coach who has been working in the field of community and career development for over 15 years. For Christine, working in career development is not just about helping people find a job –  it is about helping people grow their confidence, skills sets, experiences and connections and develop the tools and resources they need to create the life they want. As a Facilitator and Career Coach, Christine strives to provide a safe and nurturing environment where learners can feel secure in exploring their careers. This also includes ensuring all learning styles and abilities are taken into account and that workshops are engaging, varied, and meaningful. It is her personal belief that growth takes many forms and that small steps lead to big changes. Christine is a Registered Social Worker and achieved her Bachelor of Social Work degree from the University of Calgary. 
Throughout the project Elevate Aviation will work with experts in consulting, training and HR to develop tools, policies, procedures, training programs, and succession plans that can be used universally throughout the aviation industry. Success will first be measured through live beta-testing of all materials inside two industry companies. These companies have been selected due to their diverse range of operations (airline operations, maintenance operations, and flight planning / logistical operations), as well as the variety of urban, northern, and remote staff locations. These factors will allow the team to determine the effectiveness within a variety of Canadian regions and demographics including communities with a large Indigenous presence. 
Canadian North has been connecting people and communities across Inuit Nunangat and NWT for over 70 years and offers cargo, charter and scheduled service to more northern destinations than any other airline. Canadian North is 100% Inuit owned through Makivik Corporation and the Inuvialuit Development Corporation. Canadian North serves more communities across Inuit Nunangat and NWT than any other airline. Elevate Aviation has a long-standing relationship with Canadian North, working closely on several projects, programs, and D&I initiatives. They are leading partners in our Elevate Aviation Learning Centre, COVID-19 Recovery Project, Economic Security for Women through Aviation, and the Cross Country Tour, as well as supporters of the Inspire gala, mentorship program, and other volunteer events. 
Winnipeg Airports Authority Inc. (WAA) is a community-based, non-share capital corporation that operates, manages, maintains, and invests in Winnipeg Richardson International Airport. Control of the airport was transferred from the federal government to WAA on January 1, 1997. As a company that strives to develop and realize employee potential, they always want to ensure their staff is trained to their full potential on best practices and diversity. They value having engaged employees, with the right skills, in the right place at the right time.
Elevate Aviation received $460,776 in contribution funding from Women and Gender Equality Canada (WAGE) for Allies in the Workplace. This project is one of 237 to receive contribution funding through WAGE's Women's Program, Feminist Response and Recovery funding.