Thank you for your interest in being a member of the Elevate Aviation 2023-2024 AME Competition Team!
We are excited to recruit for our next team to participate in the 2023/2024 AME Skills Competitions in Canada and the United States. Each year our teams get to test their skills in Aircraft Maintenance while showcasing female representation in the aviation industry.
Experience Requirements: 
Be a part of the Aviation Industry one of the following capacities:
Currently employed as a Licensed Aircraft Maintenance Engineer in General Aviation or Commercial Aviation
A current student at a Transport Canada Approved maintenance training school/college or an Employed Apprentice AME
A current Member of the Canadian Armed Forces in one of the aviation maintenance disciplines
Currently employed as a Shop Certification Authority at an OEM (ie. engine shop, propeller shop, avionics shop, aircraft manufacturer)
A current instructor at an Aviation Maintenance Training school/college
Expectations:
Be a part of the Elevate Aviation AME Competition team from September-May which includes the Ontario AME Competition/Conference (Fall) and the Aerospace Maintenance Competition in the US (April) and be available for both competitions
Commit to finding sponsorship/funding for travel costs (hotel & flights) from employer, school, Provincial AME Association, and other aviation or commercial companies/organizations
Familiarize themselves with the Elevate Aviation Mission, Vision, and Values
Be an ambassador for Elevate Aviation
Be a team player
Be available for meetings/interactions leading up to competitions to plan logistics, team building and training
Be on time for all event timings while at competitions
Abide by the rules of each competition as set out by the organizers
Respond to communications from the AME Ambassador in a timely manner
Provide biography and photograph for Elevate Aviation's Social Media channels and newsletter, as well as sign a Social Media waiver authorizing Elevate Aviation to post photographs taken at the AME Competitions 
APPLICATIONS ARE NOW CLOSED
The announcement date for successful applicants to the Elevate Aviation 2023-2024 AME Competition Team is: September 4, 2023
Only 5 applicants will be chosen with one alternate on standby.  Please fill out this form with as much information as possible to help improve your chances of being chosen.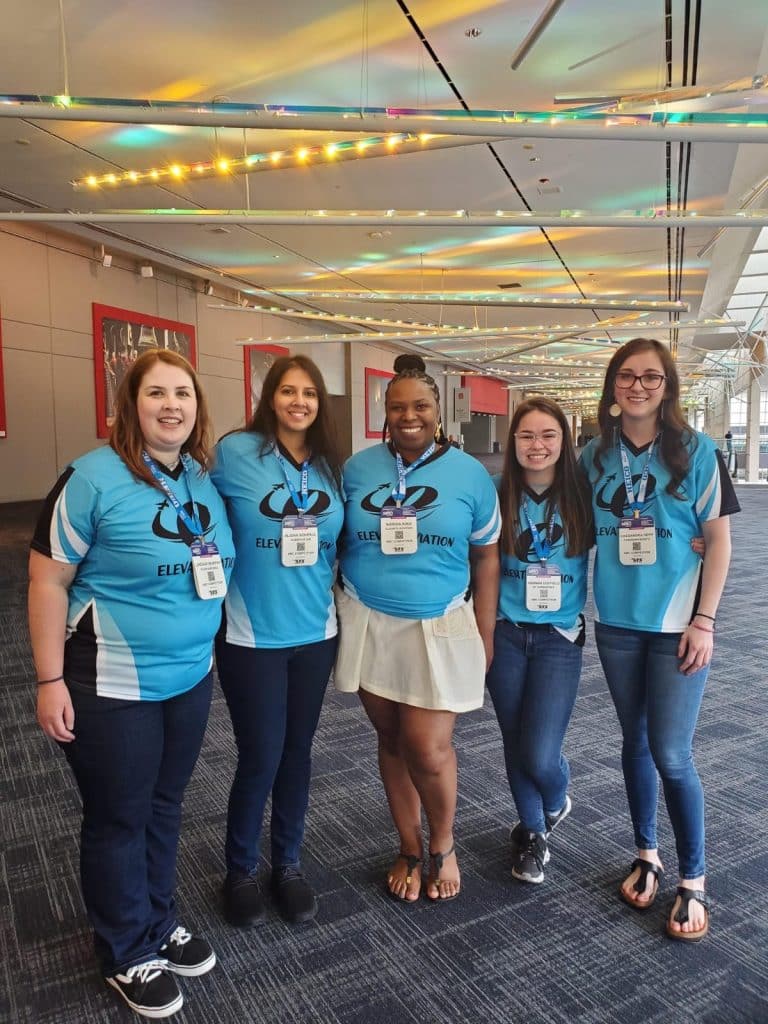 Details
The Elevate Aviation team members will compete in the following Aircraft Maintenance competitions: 
Ontario Aircraft Maintenance Skills Challenge
Where: Toronto, ON
When: November 29 & 30, 2023
Team Size: 3 Members
---
Aerospace Maintenance Competition
Where: Chicago, IL
When: April 8-11, 2024
Team Size: 5 Members
---