Join an Elevate Aviation Wing in your region as a volunteer! Volunteers are needed for speaking engagement, career fairs, events, and more. 
If you are interested in becoming involved in a Wing in your area please email us and let us know! If you are interested in leading a wing check below for openings.
Be a Leader in your Province or Territory
We are currently seeking applications for Wing Leads. If you have a passion for aviation and want to see more women enter the industry, become a game-changer by leading an Elevate Aviation Wing in your province or territory. Elevate Aviation Wings are our teams of volunteers in each province and territory in Canada. Each Wing has three Wing Leads – an Ambassador, a Mentor Lead, and a Community Lead. Our Wings, led by the Ambassador, recruit a team in their province to initiate cultural change, enhance presence, and create new opportunities to help women recognize and achieve their potential within the aviation industry.
We are currently in the process of filling the positions in each Wing. Check out the chart below to see which locations currently have vacancies! 
Interested in learning more about becoming a Wing Lead? Click the link below for details.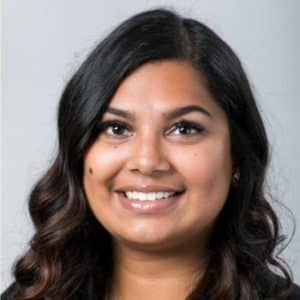 Maegan Extross – Lead Ambassador
Maegan became interested in aviation when she joined Air Cadets at 12 years old. After 6 years, armed with a glider and private pilot's license, she attended Seneca College for their Aviation Safety Advanced Diploma Program. She now works at NAV CANADA as a data analyst. Initially joining Elevate Aviation as the Ontario Ambassador, she now leads the program working closely with Elevate Aviation's Senior Leadership Team, as the main point of contact for all Wing Leads. Outside of work, she enjoys volunteering for other organizations close to her heart, planning trips, and trying new restaurants.
Emily Wood – Ontario Ambassador
Emily is an AQP Training Specialist at Air Canada. working with a team to ensure all pilots obtain training that is responsive to continuous industry change so they can achieve the highest level of individual and crew performance. Emily obtained her Master's of Aviation Management from Griffith University where she wrote her final thesis on Human Factors in Flight Deck Automation and searched to determine if the advanced technologies within the flight deck continue to be an effective, beneficial safety tool when used in flight. Emily is passionate about giving those who want a career in aviation the resources and support they need to find success in her role as the Ontario Wing Ambassador.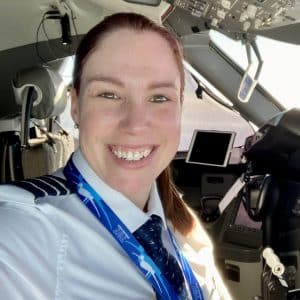 Ginnie Svilans – Ontario Community Lead
Ginnie is a 737 captain with WestJet Airlines based in Toronto. The highlights of her ten years with the company include an inaugural Glasgow flight, exploring Europe flying the 787 Dreamliner, and helping fellow pilots as an Airline Pilots Association (ALPA) committee member. She started in the Royal Canadian Air Cadets which led to a short time with the Army Reserves, and Cadet Instructor Cadre. Ginnie completed her Commercial Multi-IFR licence at Sault College of Applied Arts and Technology. Over four years, she instructed and mentored hundreds of students. Her next adventures included medevac flying in Canada's north, while flourishing as a new mother. Ginnie's dedication to excellence and professionalism inspired her to volunteer with Elevate Aviation as a mentor for local pilots in Ontario. Ginnie is the Community Events Lead for the Ontario Wing inspiring women to consider a career in aviation. "If you see it, you can be it!"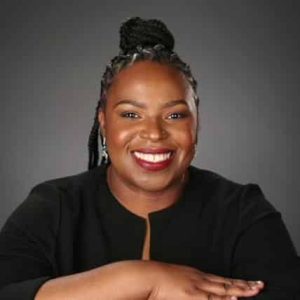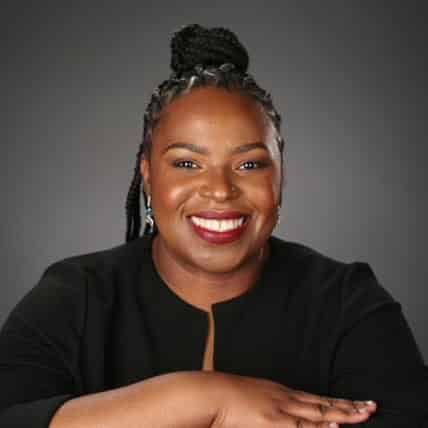 Nordia King – Ontario Mentor Lead
A native of Trinidad and Tobago, Nordia moved to Brooklyn, N.Y at a young age. Having dreams of being a Flight attendant but not knowing how to break into the industry; Nordia attended university where she completed her Bachelor's in Forensic Psychology while working as a gate agent. During her final year of school, she was able to join her employer's inflight team. It was during her time as a Flight Attendant that Nordia fell in love with maintenance. Nordia moved to Canada where she pursued her education in Aircraft Maintenance. In 2021 she was award Top Student Competitor at the Aircraft Maintenance Engineers Association Skills Competition. A recent graduate of Centennial College, Nordia is now an AME Apprentice working towards her M2 license. She is currently type certified on the Dash 8 Q400. Nordia uses her platform to amplify the voices of racialized women in the industry.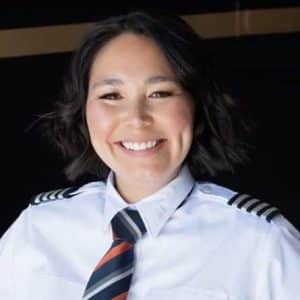 Melissa Haney – Quebec Ambassador
Melissa is an Inuk pilot with Air Inuit, and currently a captain on the Dash-8. She is from Inukjuak, Quebec a small fly-in only community on the Hudson Bay. In 2001, she became a flight attendant with Air Inuit. Her love of aviation blossomed with seeing what the pilots were doing as she saw Nunavik from a different angle, she then decided to take the jump and get her pilot licence. Finishing all her courses, she started flying the Twin Otter with Air Inuit and moved up the ranks. In 2016 she became the first female Inuk to reach captain, in 2017 the Canadian 99s honoured her with a commemorative stamp. She now mentors young women and Indigenous youth in aviation and is the Air Inuit Sparrow co-ordinator that sponsor Nunavik Inuit to obtain their pilot licence.
Olivia Corriveau – Quebec Community Lead
Olivia decided to embark in her aviation journey in 2018 after graduating from McGill University with a Bachelor of Science. She recently completed the Airline Transport Pilot Licence program in Montreal, QC and is now building her flight time by flying her Piper Warrior and working on her Instructor Rating. Olivia loves to share her passion for aviation and would love to see more women involved in the field. Her goal is to become an airline pilot and to continue being involved with wonderful aviation organizations, including Elevate Aviation. Outside of aviation, Olivia also has a passion for sports, namely tennis, soccer, volleyball, running, and cycling!
Chloé Viola – Quebec Community Lead
Chloé decided to pursue a career in aviation spontaneously while considering her post-secondary options in 2018. However, it quickly turned into one of her passions and she decided to enroll at Mount Allison University where she graduated with a Bachelor of Commerce – Aviation. Throughout her school years, Chloé was involved in the MTA Aviation Society and worked as a dispatcher for her flight school. Now, she is working towards her instructor rating in Montreal and hoping to share her love for the industry with more women. Her goal is to give more girls the opportunities and resources for them to succeed in aviation and their careers.
Julie Moy – Quebec Mentor Lead
Julie became interested in aviation at the age of 14, when a glider pilot presented at her northern France school. She was so impressed, she decided to sign up for a discovery flight and was selected, along with 14 other teenagers, to get her glider pilot's licence with a scholarship. At 15 years old she was able to fly alone! This started her love of aviation and her goal of becoming an airline pilot. At 22, she moved to Canada alone with two bags and a heart full of hope. Today, she is really happy to be a Canadian permanent resident and part of the Air Inuit team as a First Officer on the Dash 8. Julie joined Elevate Aviation to share her love for aviation and help others to succeed in their dreams!
Amanda McGrath – Northern Ambassador
Amanda grew up in Conception Bay South, Newfoundland. They went from zero mechanical experience to graduating from Aircraft Structural Repair (2016) and Aircraft Maintenance engineering (2018) from Gander, NL. They moved to Yellowknife, NWT to begin their apprenticeship with Summit Air and is now an ACA AME. They have travelled all over the NWT and Nunavut doing field work along with various places across Canada. Even before graduating they knew they wanted to work up North and gain the true Arctic experience. On their time off they enjoy travelling, aurora borealis hunting, going to the gym and spending time with their partner and dogs. They strive to one day work with the Transportation Safety Board as an accident/incident investigator.
Jamie MacDonald – Northern Mentor Lead
Jamie is a pilot for Buffalo Airways in Yellowknife, Northwest Territories, flying the Curtiss C46 Commando. Born and raised in Toronto, Ontario Jamie has a dream to one day fly the Lancaster Bomber in the neighbouring city of Hamilton, inspired by her great grandfather who served as a Rear Air Gunner on the Lancaster Bomber during WW2. After graduating in March 2018 from an IATPL program in Southern Ontario, she flew a single engine commuter aircraft for a local company before moving to Yellowknife that May. She enjoy the northern lifestyle and what it has to offer; hiking, fishing, exploring, and volunteering at the NWTSPCA in her spare time. 
Heather Meads – British Columbia Ambassador
Heather is an operations and maintenance administrator with over 30 years experience working for fixed & rotary wing air operators, flying schools, and maintenance facilities. Throughout her career she has ensured regulatory compliance in Quality Assurance, Safety Management Systems, Health & Safety, Human Resources, and financial reporting requirements. Originally from the lower mainland BC, she lives on Vancouver Island and her passion for aviation includes an interest in vintage aircraft and warbirds. Heather has joined the Elevate Aviation team to connect, support and encourage women's roles in the aviation industry.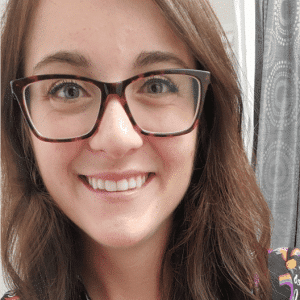 Cassandra Hepp – Alberta Ambassador
Cassandra grew up in Olds, a small agricultural town in Alberta, with three sisters. She took her Bachelor of Science at Mount Royal University before enrolling in the Aircraft Maintenance program at SAIT. After graduating, Cassandra moved to Northwest Territories and began working for Canadian North as an Aircraft Maintenance Engineer. She recently relocated back to Alberta with Flair Airlines and is excited to take on the role of Alberta Ambassador. She has a true passion for aviation and enjoys sharing her career as an AME to helping others find their dream careers. 
Hannah Mckay – Alberta Community Lead 
Hannah started her aviation journey in 2018 as a flight attendant. She quickly fell in love with the industry and began to pursue piloting and achieved her private pilot license in 2021. Since then, she has obtained her commercial and multi engine license. Currently, Hannah is completing her instructor rating at the Edmonton Flying Club. Her goal is to continue promoting women in aviation and cultivating an environment for women to thrive in the industry. In her free time, Hannah enjoys mountain biking, snowboarding and spending time with her friends and family.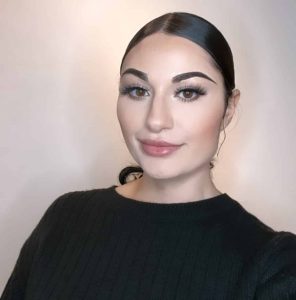 Ilianna Thasitis – Alberta Community Lead 
Ilianna has recently begun her aviation journey in May 2023 and is currently pursuing her private pilot's license at the Edmonton Flying Club. Ilianna is also a graduate of macewan university, holding her business management diploma. During her time at macewan, Ilianna utilized some of elevate's programs to learn more about the aviation industry. Upon completing her PPL, ilianna plans to pursue her commercial pilot's license and additional ratings in order to achieve a fulfilling career as a pilot. Ilianna enjoys staying active and cooking for her friends and family.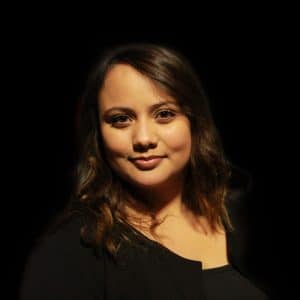 Candace Pardo – Saskatchewan Mentor Lead
Candace is a Class III flight instructor based in Yorkton, Saskatchewan at Leading Edge Aviation Ltd and has a passion for aviation! Coming from a non aviation background, Candace strives to make aviation accessible to others by offering instructing, volunteering at several aviation organizations and organizing opportunities to help others achieve their life long dreams of flight. In her free time she loves to fly, read, write, hike and perform piano. Candace joined Elevate Aviation to help introduce aviation to women in Saskatchewan. 
Rocia Bautista – Manitoba Ambassador
Rocio grew up in Mexico. Her career in aviation began in 2007, working with MROs and aircraft manufacturing companies in Mexico, the USA, and Canada. In 2018, Rocío emigrated to Canada, where she has been actively working in Aircraft Maintenance, focusing on obtaining her AME-E License. Alongside her husband, she established DHAR AIR Inc, a workforce agency, connecting highly skilled aircraft maintenance personnel with companies. Rocío enjoys camping, mountain biking, and being outdoors with her husband and two kids. As the Manitoba Ambassador for Elevate Aviation, she is committed to bringing together, inspiring and motivating women to pursue careers in aviation.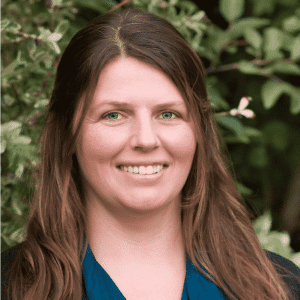 Crystalle Laamanen – Atlantic Ambassador
Crystalle graduated from Canadore College in Ontario before moving to Yellowknife to spend several years working in Northern Canada's remote camps as a helicopter Aircraft Maintenance Engineer. She moved to Nova Scotia in 2009 and now teaches helicopter maintenance at the Nova Scotia Community College Aviation Institute. Crystalle returns to Northern Canada in the summer months, chasing forest fires as an AME. On her off time, Crystalle enjoys camping, hiking and anything outdoors with her husband and two kids.
Becca Rosborough – Atlantic Community Lead
Becca is a licensed Aircraft Maintenance Engineer (AME) who fell in love with aviation at the young age of 11, joined air cadets and worked toward her goals ever since. Becca graduated from Nova Scotia Community College in 2015 and moved to New Brunswick to work as an AME, acquiring her M1 license and filling a number of different positions including Maintenance supervisor. Becca has been volunteering with the Air Cadet Program and helping to get Post Secondary women involved in the trades for many years now. Becca is now an AME at Ocean Side Aviation Ltd in Halifax and is passionate about helping women find their footing in the aviation world.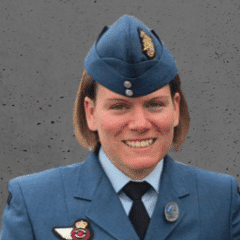 Maj Jacklyn Zacher – Military Ambassador
Major Jacklyn Zacher enrolled in the Royal Canadian Air Force (RCAF) in 2009 as an Aerospace Control Officer (AEC). Maj Zacher was posted to 4 Wing Cold Lake in 2012 following her Instrument Flight Rules (IFR) control training. After an extended posting at 4 Wg, Maj Zacher was posted to 1 Canadian Air Division (1 CAD) as the Executive Assistant to the Deputy Commander. In 2022, she was posted within 1 CAD to the Combined Air Operations Centre (CAOC) as a Senior Operations Duty Officer (SODO). Maj Zacher is passionate about promoting diversity, equity and inclusiveness. In her free time, Maj Zacher enjoys being adventures with her wife and two young sons as well as playing hockey.
LCol Lydia Evéquoz – Military Mentor Co-Lead
LCol Lydia Evéquoz joined the Royal Canadian Air Force (RCAF) in 2003 as a Construction Engineer Officer. With postings to Newfoundland, New Brunswick, Quebec, Ontario and Alberta, she has supported both the RCAF and the Canadian Armed Forces (CAF) in a variety of tactical and operation roles. LCol Evéquoz has completed two tours in Afghanistan and Iraq in addition to domestic operations. She is currently the 9 Wing Commander in Gander, Newfoundland & Labrador. In her free time, LCol Evéquoz enjoys hiking with her husband and two dogs, traveling, and scuba diving.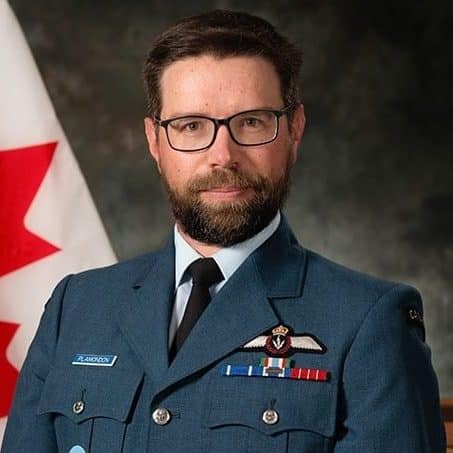 CWO Jean Plamondon – Military Mentor Co-Lead
Chief Warrant Officer (CWO) Jean Plamondon enrolled in the Canadian Armed Forces (CAF) as an Armoured Crewman in 1999 and was posted to CFB Edmonton after basic training and battle school. In 2005 CWO Plamondon remustered to the Airborne Electronic Sensor Operator (AES Op) occupation and was posted to 14 Wing Greenwood, 405 Long Range Patrol (LRP) Squadron (Sqn). CWO Plamondon had additional postings within 14 Wg Greenwood, CFB Halifax and Ottawa. CWO Plamondon is currently the Sqn CWO at 404 LRP and Training Sqn at 14 Wg Greenwood, NS where he and his family call home.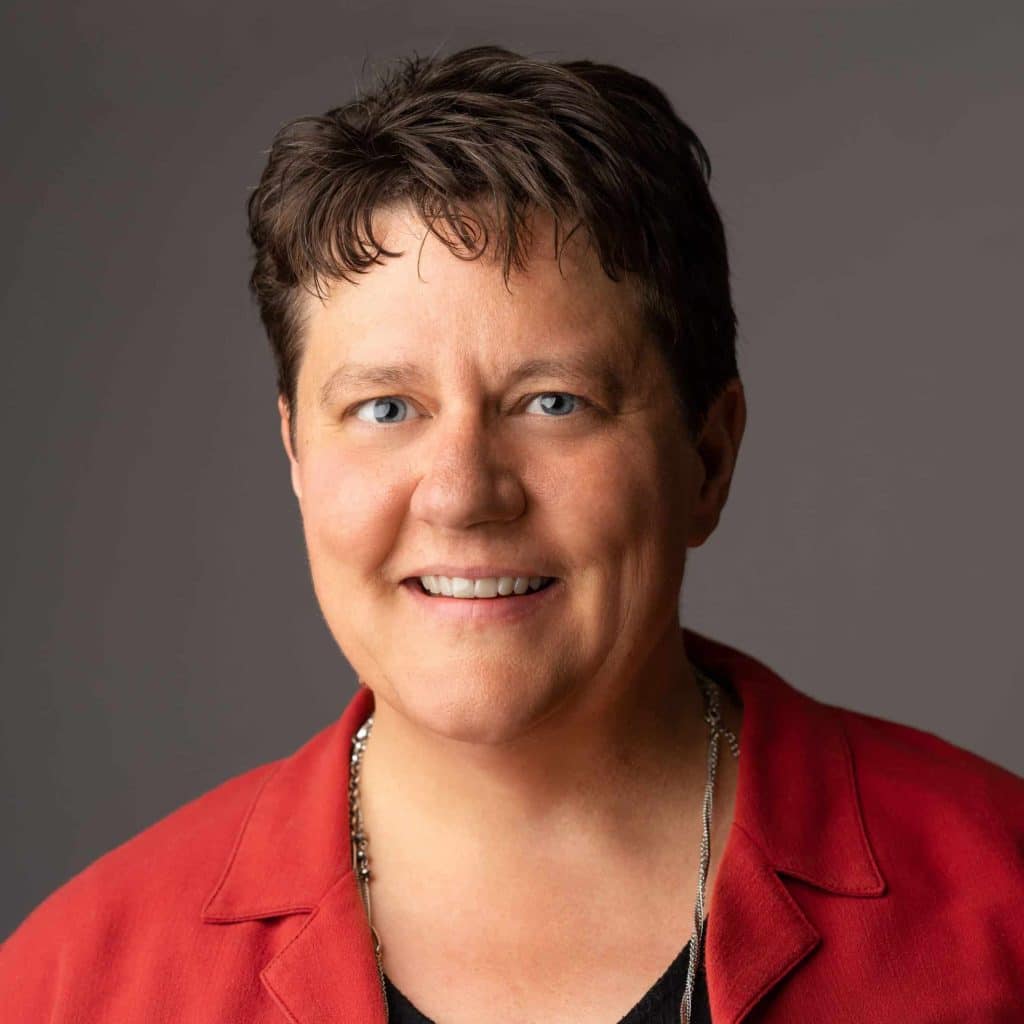 Kathleen Henderson – Airport Ambassador
Kathleen Henderson has worked at airports in Winnipeg, Regina, Nunavut, Northwest Territories, Edmonton, Kindersley, and Iqaluit. She has worked for air carriers, airport authorities, territorial and federal governments as well as being an entrepreneur, business owner and consultant. Employed as the Senior Manager for Security and Environment Committees for the Canadian Airports Council (CAC) Kathleen is currently on a leave of absence from the CAC and working as the Manager of COVID-19 Response for the Government of Nunavut. Kathleen provides a voice for Elevate Aviation to share our projects, advancements and needs with key airport representatives across Canada. 
Lindsay Murphy – AME Ambassador
Lindsay grew up in Winnipeg, MB and became interested in aviation when she joined Air Cadets at age 12. After 7 years in the program, she had attained her glider and private pilot's licenses, and traveled to Hong Kong to participate in the International Air Cadet Exchange. Through her High School Vocational Training program, Lindsay took the Metals and Aerospace Program, learning how to machine metal, fabricate aircraft sheet metal parts, and weld. It was then she realized she didn't want to be a pilot but instead work with her hands. She attended Red River College / Stevenson Aviation Training Centre, received her Diploma in Aircraft Maintenance Training, and went on to become a licensed Aircraft Maintenance Engineer. After working in various aviation operations, Lindsay now works as Maintenance Planner for Flair Airlines. She enjoys traveling to different places for the food and live music.