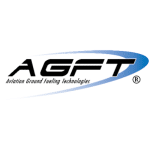 Website Aviation Ground Fueling Technologies (AGFT)
Leading Edge Systems
AGFT – Aviation Ground Fuelling Technologies
Aviation Ground Fueling Technologies (AGFT) provides leading edge aviation fueling parts, systems and solutions across Canada. Headquartered in Edmonton, Alberta, AGFT has operations throughout Canada. Our vision is to provide an excellent quality of service to all customers in the Aviation Industry by focusing on Safety, Quality, Consistency and Customer Service.
AGFT is committed to creating and sustaining an inclusive and diverse work environment, while upholding the principles of employment equity. Your participation in this important process is greatly appreciated. We encourage applicants to self‐identify as a member of one or more of the employment equity designated groups – Women, Aboriginal peoples, Persons with Disabilities and/or Members of Visible Minorities. The information collected will be used solely to carry out our obligations under the federal Employment Equity Act.
Our Edmonton location is seeking an experienced Automotive Mechanic to support our diverse operations. This full-time position.
Description:
The Automotive Mechanic reports to the Maintenance Manager and works to diagnose and repair maintenance problems. The Automotive Mechanic inspects and ensures maintenance actions are completed while solving repair problems.
Responsibilities:
Provide prompt response to equipment service requests.

GSE Equipment, De-Icing Truck, Fuel Truck and Fleet Vehicle Maintenance. (Monthly/PMs/Breakdown Repairs/Periodic Inspections/Preventative Maintenance)

Update records and conduct road tests on vehicles after maintenance.

Diagnose potential vehicle malfunctions for the purpose of determining needed vehicle repairs and/or replacements.

Obtain quotations for various jobs related to EFC Fleets.

Coordinate with Fleet Manager at base and discuss repairs on diagnosed malfunctions.

Reads and interprets diagnostic trouble codes, manuals, drawings and specifications.

Reads and interprets wiring diagrams, blueprints, sketches and rough drawings.

Ensure proper safety precautions are observed and respond to emergency situations for the purpose of resolving immediate safety concerns.

Inventory control of parts, tools and supplies.

Coordinate/complete equipment repairs and repairs.

Coordinate with Operations Manager/Managing Director for PO issuance.

Coordinate with administration and other trades for the purpose of completing projects/work orders efficiently.

Maintain tools and/or equipment for the purpose of ensuring the availability of equipment in safe operating condition.

Work with outside vendors and contractors as required.

Work within the local station maintenance budget.

Flexible to work various shifts, weekends and holidays.

Computer skills required.

Able to work extended hours on short notice and during non-routine operations.

Some travel may be required within Alberta and British Columbia.

Maintain a tidy and orderly work area exhibiting pride in work performance and contributing to a healthy and safe work environment.

Ensure exceptional, courteous, and respectful customer service.

Comply with and participate in the Company's Health & Safety and Quality programs and initiatives.

Perform any other duties as required.
Qualifications and Experience:
Interprovincial Red Seal Certification in either of the following: Heavy Duty Mechanic trade, Automotive Mechanic trade, Commercial Transport.

Minimum Two years of experience in general automotive or heavy equipment maintenance preferred.

Adequate set of mechanical tools.

Valid class 5 driver's license and a clean abstract.

Able to obtain an airport security clearance. 

Able to lift up to 32 kg in confined spaces.

Able to lift heavy objects over head for extended periods of time.

Able to stand, lift, bend, push and pull for extended periods of time.

Willing to work outside in all types of weather and elevated noise levels within the airport environment.

Teamwork skills and ability to maintain positive interactions with others.

Good verbal, reading comprehension and writing skills.

Dedicated to getting the job done while meeting established standards of quality, safety, and client satisfaction.

Professional, punctual, meticulous and diligent.

Able to work collaboratively as a productive member of the AGFT Team.
Aviation Ground Fueling Technologies offers competitive compensation and a comprehensive benefits package, an incredible work environment, and career advancement opportunities.
Please visit our web site at http://www.agftparts.ca for a complete description of our company and to view other career opportunities and to apply for this role.
We thank all applicants for their interest in Aviation Ground Fueling Technologies; however, only candidates selected for interviews will be contacted.